In the past Robin did a wonderful post regarding famous people with Down syndrome children. It has been a very popular post. So this time I decided to really go for it, how about some rock star Down syndrome people that are famous.
Need inspiration, here you go.
Courage to Conduct
Hu Yizhou cannot read music. Yet when he hears it, the affect it has on him is startling. He gives it his undivided attention, bending his head to hear every note.
Born in 1978 in Wuhan, Hubei Province, Hu, better known as Zhouzhou, was diagnosed with Down's Syndrome, a congenital handicap that has severely limited his intellectual growth. But music is not only about intelligence.
Those who believe that intelligence can be measured would do well to watch Hu, who, with an Intelligence Quotient of 30 (the minimum IQ of an adult is 70) is nevertheless a dynamic presence onstage. Hu is living proof that human beings should not be judged by numbers. Invited as a guest conductor by the National Symphony Orchestra of the United States and the Cincinnati Symphony Orchestra, Hu has already attained international recognition for his achievement. He has also conducted the symphony orchestras of The Central Ballet Troupe of China and the Central Opera Theater. During his latest concert series in the city, he wielded his baton in front of the Shanghai Broadcasting Symphony Orchestra, conducting Brahms' Hungarian Dance No.5, and Strauss's Radetzky March.
Hu has the ability to feel the various movements in a com-position, commit them to memory, and lead the orchestra members with the passion, if not the precision, of a seasoned conductor.
Though some might not consider the 24-year-old a bona fide conductor, there is no doubt about his enthusiasm for music.
Wang Bin, a 11-year-old blind Peking Opera performer, is one of Hu's best friends, and he seemed more comfortable with Wang than with the throngs of reporters waving microphones in his face upon his arrival in Shanghai. To a reporter who politely asked who his favorite composer was, the camera-shy conductor muttered Strauss.
Zhang Huiqin, Hu's mother, says that her son has "an innate sense for music" and when he hears it, whether it's emanating from a department store speaker or a home stereo, "he gives it his full, undivided attention."
Jiang Xiebin, a famous Chinese conductor, was quoted as saying that Hu's talent is "pure beauty," and that the young man has a connection with music that cannot be taught -- a soulful sensitivity to harmony and melody that "even some trained conductors lack."
The young conductor's father Hu Houpei is a cellist in Wuhan Symphony Orchestra, and when Hu was a child, his dad always took him along to rehearsals. The child showed an interest in music from an early age, listening quietly at first, then gradually beginning to imitate the movements of the conductor, Zhang Qi.
In 1997, Zhang Yiqing, a documentary director with Hubei TV Station learned of Hu's interest in music. The director made a documentary about Hu's fascination with music that was aired in China, Europe and the US, which brought the young man to the attention of several prominent orchestras. Joining the troupe of disabled performers, Hu has toured around China and the world.
www.china.org.cn/english/culture/56696.htm
The Student who become the teacher
Columbia, SC (WLTX) - One local assistant teacher is living proof that with motivation and a positive attitude there is nothing that can't be accomplished.
"I always tried hard, and I always did my best," said Bryann Burgess, an assistant teacher with a school called Kindermusik.
From day one, the 22-year-old came into this world with an extra obstacle.
"I was born with down syndrome, on August 20th, 1988," Burgess said.
Something that many would see as a difficulty, she turned into an inspiration.
"I'm
studying
music and theater. It's my major."
Bryann is a junior at USC's Carolina Life non-degree program.
"I'm now living on campus. For the very first time this year and it's really exciting. It was a big challenge from going from
home
schooling to a big campus at USC, and to live on campus. It was hard. But we did it!"
She's ultimately wants to be a full-time teacher, and is getting hands on experience teaching music along side the director of Kindermusik, Ally Trotter.
"Something about Bryann that I love, is her "authentic". She brings who she is to class."
"I've always wanted to express myself in music," said Bryann, "that's what I've learned in Kindermusik, is just to express myself and enjoy learning."
Bryann brings something invaluable to her
students
.
"I always tried hard, and I always did my best. No matter what happens, I just keep on going and dust myself off."
Bryann is proof that with hard work and a positive attitude, you can do anything.
"It's been wonderful. It's been quite a journey and the dream never ends," Bryann said.
http://www.wltx.com/news/article/121995/2/Teacher-Born-With-Down-Syndrome-Breaks-Sterotypes
And the Emmy goes too...
Lauren Elizabeth Potter, born May 10, 1990 is a 23-year-old American film and television actress. Lauren is most known for her portrayal of Becky Jackson, the
Cheerios
co-captain on the hit TV show

Glee

. Lauren is also a strong activist for individuals with developmental disabilities and has traveled around the country to speak out against bullying that this population often faces. She is connected to such organizations such as The Down Syndrome Association and the American Association of People with Disabilities and is currently a board member for International Best Buddies. Lauren was born in Inland Empire, California and grew up in Riverside, California. She is seen sometimes at the local YMCA. She graduated from Polytechnic High School in Riverside.
Lauren has also teamed up in the past with Special Olympics CEO Tim Shriver in a

campaign that was

designed to engage policy makers, parents, and educators to stop bullying that individuals with disabilities are often faced with. In November 2011, President Barack Obama appointed Lauren to the President's Committee for People with Intellectual Disabilities, where Lauren advises the White House on issues related to that population. Lauren also appeared alongside with
Jane Lynch
for a PSA (Public Service Announcement) for the campaign "Spread the Word to End the Word," which aims to end the use of the "R word".
Efrat and Mantanel
Efrat Dotan and Matanel Bitton are tow of SHALVA's young adults with special needs. Efrat is 26 years old and has Down syndrome while Matanel Bitton is 19 years old and has developmental disabilities. For a year and a half, they toured Israel and interviewed well-known personalities. Asking original and sometimes challenging questions, both Matanel and Efrat prove that charisma and personal charm can effortlessly close the gaps that separate individuals with disabilities and individuals without disabilities.
Among the personalities that have faced the Bitton/Dotan microphone are Prime Minister Benjamin Netanyahu, US Ambassador to Israel James Cuningham, President Shimon Peres, Philanthropist Shari Arison and supermodel Bar Rafaeli. The Israel Press Associatioin has presented them with press credentials and Minister or Foreign Affairs, Danny Ayalon, appointed them as Israel's 'Good Will Ambassadors'. The concept is a joint initiative of SHALVA and the popular Ynet news website.
Efrat and Matanel hit the international scene on a recent trip t the AIPAC Conference in Washington DC. These two young people were able to ask questions about the America-Israel relationship and make it one step close to getting to the White House. A documentary film about this project is being produced and, without a doubt, the resulting footage will be both dramatic and powerful.
Matanel Bitton and Efrat Dotan have begun to challenge public opinion about individuals with mental disabilities and have already opened the doors to new opportunities for this community. They are wonderful examples of societal integration and previously untapped human potential.
Multi-Talented Musician
30-year-old Sujeet Desai is an accomplished musician born with Down syndrome. Sujeet plays seven instruments. Bb and Bass clarinet, Alto Saxophone, Violin, Trumpet and Piano. In June 2001 he graduated from high school with honors and in May 2003 from the Berkshire Hills Music Academy in Massachusetts after two-year residential Post-secondary study in Music and Human services. Sujeet travels worldwide to do inspirational solo music performances and self-advocacy workshops. After the graduation he worked as a teacher's aide for a music department in an elementary school and continues to introduce music to individuals at their activity time at their support service centers. Currently he plays his music in community churches, nursing homes, senior centers, hospitals to bring joy to those away from home and family .Sujeet enjoys independent living in his home in Niagara Falls, NY. In 1998, when Sujeet started to volunteer his entertainment the overwhelming response received from his audience led to his decision to make music his career. Since March 2000 he has performed in over 40 states, and 13 countries. Sujeet is a recipient of over dozen of International awards for his music and self-advocacy. One of which is President's award received in Singapore.
Besides music Sujeet has a 2nd degree Black Belt in martial arts Tae Kwon Do. And been "Sensie" at his Martial Arts school teaching students. He is a winner of Gold & silver medals in the World Games'99 Special Olympics in Swimming and numerous medals in Special Olympics in Alpine skiing, Cross-country running and Bowling. He enjoys writing emails to his fans from all over the world

that visit his web site. Sujeet opened his web site in 1997 in his computer graphic class

, which is visited by over 164,000 people from around the world with rave reviews.
Sarah Gordy-Actress
The actress with Down's syndrome who has earned a milestone role in BBC's Upstairs Downstairs drama
Proud: Upstairs Downstairs actress Sarah Gordy with her supportive mother Jane in Medeira. Jane describes herself as a 'mother with claws'
The Specials
The Specials, a docusoap about five housemates who live the classic student life in Brighton. If that sounds like any other predictable teen reality television show, this is a series with a difference: all five housemates have learning disabilities.
The series, which launches online today, follows Lucy, Lewis, Sam, Megan and Hilly. Aged between 19 and 23, they have been friends since childhood. Four of them have Down's syndrome and one has Williams syndrome, a neurodevelopmental disorder characterised by unusual language skills.
Producer and director Katy Lock wanted to feature friends who shared the classic problems of growing up, from first love to heartbreak, finding a job to arguing over the remote. The feel of the series is described as "Friends meets Skins", and is meant to be funny, touching, honest and "definitely not worthy".
Count Us In: Growing Up with Down Syndrome
Two young men with Down syndrome talk frankly about careers, friendships, school, sex, marriage, politics, and independence. Recipient of seven national awards, including the EDI Award from the National Easter Seal Society.
http://www.amazon.com/Count-Us-Growing-Syndrome-Harvest/dp/B000WPQJY4
Reporter from Brazil with Down syndrome
Unfortunately this is not in English, but I love watching her. She is a beautiful example of what our kiddos can do. So inspiring.
Eric Ford-Tae Kwan Do Black Belt
Eric Ford is receiving his black belt in Tae Kwan Do and he's managed to accomplish the goal despite being born with Down syndrome.
http://dfw.cbslocal.com/2011/05/25/down-syndrome-doesnt-keep-plano-boy-from-getting-black-belt/
Evan Sneider
Sneider, a 31-year-old actor with Down syndrome, is the star of "Girlfriend," the sweet, beguiling and at times wrenching feature debut from writer-director Justin Lerner about a small-town young man with Down who romantically pursues a single mom.
Carrie Bergeron-Advocate and Motivational Speaker
You can learn more about Michael by visiting
Michael's first webpage
and
Michael's second webpage
. Michael's mailing address is: P.O. Box 6157, Evanston, IL 60204.
Carrie may be contacted at 15 South Second Street, Dolgeville, NY 13329. Click to
e-mail Carrie
directly.
Michael Jurogue Johnson- The Artist
Michael Jurogue Johnson is a gifted contemporary naïve artist who was born with Down Syndrome. Michael paints watercolors, acrylics and oil paintings. He shares an art studio and he paints almost every day. After dinner Michael can often be found working at his mail order business: filling orders, writing letters, and packing his notecards, paintings, and catalogs to be shipped to his customers the next day.
http://loveandlearning.com/michaelpage.shtml
Karen Gaffney-Swimmer
From the moment she was born, Karen Gaffney began an incredible journey that continues today. She is the President of a non-profit organization dedicated to championing the journey to full inclusion in families, schools, the workplace and the community for people with developmental disabilities. She is doing this by creating awareness and calling attention to the tremendous capabilities of people with disabilities.
Karen graduated from St. Mary's Academy in Portland, Oregon and earned a two-year Associates of Science degree from Portland Community College. She successfully swam the English Channel as part of a six-person relay team. And two years ago, she accomplished her biggest swimming Challenge yet…she swam 9-miles across Lake Tahoe in 59-degree water to raise money for the National Down Syndrome Congress and to show the world that people with Down Syndrome are more alike, rather than different, from everyone else. Karen travels the country speaking to a wide range of audiences about overcoming limitations and about what can be accomplished with positive expectations. Karen tackles any challenge she faces with determination and commitment, knowing she has limits, but not allowing them to limit her drive to succeed. Oh, and by the way…. Karen Gaffney has Down syndrome.
Chris Burke-Actor and Singer
Burke got his first professional acting job in 1987 in the
ABC
TV movie
Desperate. Network executives at ABC were impressed by his performance in Desperate and created Life Goes On with Burke's character, Charles "Corky" Thacher, as the main role. Corky was the first character in a network television series with Down syndrome. Burke's revolutionary role conveyed a realistic portrayal of people with Down syndrome and changed the way audiences viewed people with disabilities. Life Goes On propelled Burke into fame and wide recognition. The series ran from 1989–1993. Corky said over and over on the series, "Life goes on. I have feelings."
http://www.chrisburke.org/index.php
Pablo Pineda
Pablo Pineda is the first person with Down Syndrome to obtain a major degree from a regular university on Spain. Not quite satisfied with such an achievement, he is currently studying educational psychology, while working at the municipality of Málaga, Spain.

His success has been accompanied by constant struggle against prejudice, particularly that surrounding Down syndrome, not a rose garden. Pablo Pineda told us that this type of disability is not a disease, but: "another personal characteristic."

During a recent "Documentos TV", a program of Spanish Television (Televisión Española), Pablo Pineda demonstrated how his disability did not limit him from conducting a regular life. Following are highlights from the interview.
(not in English but certainly inspiring)
http://www.disabilityworld.org/06-08_03/il/down.shtml
Sheri Byrnard
Sheri was chosen by Down Syndrome South Africa (DSSA) to become their ambassador. She also serves as ambassador on the international Down syndrome board. She was also awarded the highest prestige award from the South African Down Syndrome Association for the highest academic achievement received by a person with Down syndrome in South Africa. Today, Sheri is changing the perceptions of people with Down syndrome and other disabilities.
http://www.peoplemagazine.co.za/article.aspx?id=15957&h=Sheri-rises-above-Down-Syndrome
Jamie Brewer
Jamie Brewer is best known for her breakthrough dimensional role as Adelaide 'Addie' Langdon in
"American Horror Story"
(2011). She has a theatre background which started in 1999 and she continues her training through the theatre and in improvisation at 'The Groundlings Theatre and School'. Jamie appeared/spoke in PSA's for the "Souper Bowl of Caring Houston Food Drive" in Houston, TX for 2 consecutive years which aired on NBC, ABC, and CBS.

Jamie was the youngest to ever be elected President of the ARC of Fort Bend Chapter. From there, she was appointed to the State of Texas ARC Board, then elected to the Executive Board as Treasurer. Jamie was then asked to serve on the ARC Governmental Affairs Committee for the State of Texas. She spoke with Senators at the Texas State Capitol to persuade them to pass the law for Texas to abolish using the "R" word from state legislation, and regarding the needs of people with disabilities in Texas. Texas now uses "Intellectual Developmental Disability" in their legislation.

Brewer is involved with a several non-profit organizations, including DSALA, DSiAM, BTAP, National Down Syndrome Congress, American Association of People with Disabilities of the United States, and Civitan International.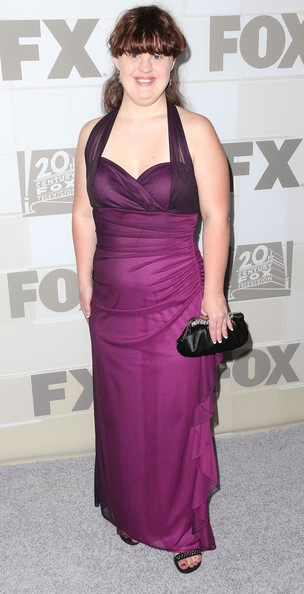 http://www.imdb.com/name/nm4661932/bio?ref_=nm_ov_bio_sm
Teddy Kremer
Hear the story of Reds honorary bat boy Teddy Kremer. Teddy has Down syndrome and loves the Reds.
Sanna Sepponen
Sanna Sepponen is a
Finnish
actress with
Down syndrome
. She played the character Roosa Kemppainen in the soap opera Salatut elämät (Secret Lives) from 2001 to 2004. She is currently on the reality show Toisenlaiset Frendit (Different Friends). Sepponen has also competed in
Special Olympics
alpine skiing
.
Evan The Actor
Believed to be the first actor with Down syndrome to play the lead in a feature film, 31-year-old Massachusetts native Evan Sneider stars opposite Amanda Plummer, Twilight's Jackson Rathbone and The Riches' Shannon Woodward in Girlfriend.
Jason Kingsley
Jason Kingsley (b. 1974) is the son of writer
Emily Perl Kingsley
(writer of Welcome To Holland and Sesame Street writer). He made his first appearance in 1975,[1] and according to the book Street Gang, Kingsley appeared in over 50 episodes of Sesame Street.
Kingsley appeared in several
Muppet & Kid Moments
. He also co-wrote the lyrics to "
Count Me In
" with his mother.
With Marshall Levitz, he is the co-author of Count Us In: Growing Up With Down Syndrome.
Andrea F. Friedman-Actress/Speaker
http://www.imdb.com/name/nm0295141/resume?ref_=nm_ov_res
Luke Zimmerman-Actor
Luke Zimmerman was born with
Down Syndrome
but wouldn't let that hold him down from doing what he loved to do: perform. Luke played Romeo in the play
Romeo and Juliet
and performed in the 1990 television movie drama Daughter of the Streets playing Andrew, alongside
Roxana Zal
,
Harris Yulin
, and
John Stamos
. In 2007, Zimmerman tried out for the role of Tom Bowman, Grace Bowman's adopted older brother on The Secret Life of the American Teenager which began airing in July 2008.
Jon Stoklosa-Weightlifter
Jon Stoklosa from Newark, Delaware, won a gold medal in the Special Olympics World Games in 1999 and now competes against athletes who aren't disabled.

Brad Hennefer
"I play golf because it's fun, and I can spend time with my father, and my brother, and my friends. It's good exercise, and, really, because it's fun!"-Brad Hennefer, age 21
Garrett "G-Money" Holeve
UFC mixed martial arts fighter.
http://m.mixedmartialarts.com/mma-news/414745/Downs-Syndrome-cant-stop-Garrett-Holeves-UFC-dream/
Maria Reyes
María Reyes' dream was to produce and sell her biggest passion, marmalade. With the support of her mother and family members she achieved her dream and markets the product in many cities of her country. Her face is on the logo of the product, which always look fresh and delicious.
Ashley Deramus-Fashion Designer
Ashley recently launched her new clothing line for women with Down syndrome. Inspired by her own needs, she decided to create a product that fits the unique shape of women like her. The official launching was presented at the Down syndrome Congress conference in July of 2013.
http://www.ashleyderamusfoundation.org/
#!