Lending Library Item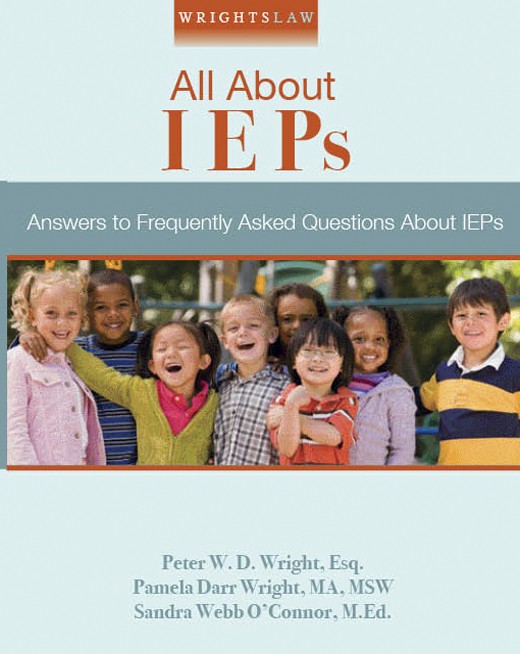 Whether you are the parent of a child with special education needs, a seasoned educator, or a professor advocate, you have questions about Individualized Educational Programs (IEP's).
In this comprehensive, easy-to-read book, you will find clear, concise answers to frequently asked questions about IEPs. Learn what the law says about:
IEP Teams and IEP Meetings

Parental Rights & Consent

Steps in Developing the IEP

Placement, Transition, Assistive Technology

Strategies to Resolve Disagreements
About the authors:
Peter Wright, Esq. and Pamela Wright, MA, MSW are the authors of several best selling books, including Wrightslaw: Special Education Law and Wrightslaw: From Emotions to Advocacy. The Wrights are also adjunct law professors at the William and Mary School of Law.
Sandra Webb O'Connor, M.Ed., provides wise advice and reliable information as the editor of The Special Ed Advocate from Wrightslaw.com, the #1 ranked special education web site.